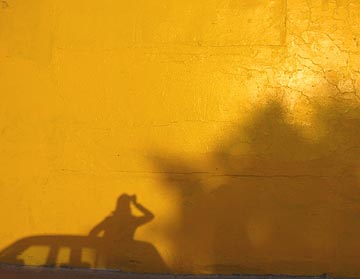 Sunday Nights or Monday Mornings...Which Seems More Cruel?
I used to hate Sunday nights. I used to hate Sundays in general.
They represented going back to work and having to deal again
after trying to turn my mind off for the weekend. Now I've met
someone who helps me appreciate my Sundays. Walking
around. Drinkin' beer. Having a BBQ. Taking photos. So here
it is Monday morning at the crack of dawn and I want more
more more of less again.