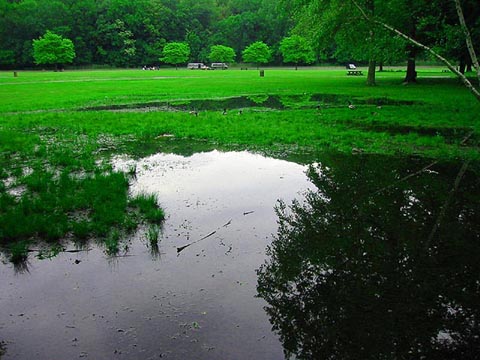 This Is Nature. It's good.
Sometimes living in a city gets me down. Not in a horrible way
just a way that makes me feel as if I've been thrown in a blender
at the end of the day. When it's been a while since I've been
out in nature, I find myself impatient and irritable. I do things
like sigh and get annoyed that a mother and small child are
holding hands and not moving faster enough on the sidewalk.
I do things like write about my gym or what bagels would say
if they could talk (see below). Luckily, thanks to a white AVIS
car rental, E and I escaped this weekend towards all things
green.