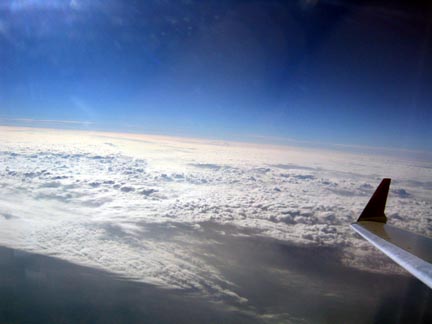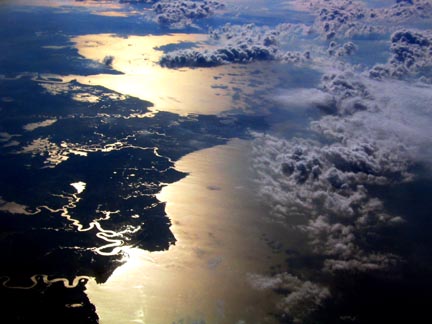 More Than Donuts Has Landed
Hi. I'm home. When the plane lands in my head
I say to myself, "I'm ALIVE!!!!!!!" because I am
very dramatic and always think I'm going to die.
Then I put on lipstick.
For each plane ride I take, I buy more reading
material than any one person could possibly read
in the allotted amount of time. For today's 55 minute
flight I had my Jamaica Kincaid book, the NY Times,
The Post, US Magazine, Vanity Fair as well as a
few NYT crossword puzzles. My very 'logical'
theory is well...if I STOP READING my plane is
sure to SPIRAL OUT OF CONTROL. When a
pesty stewardess offers me pretzels I just
want to say, "Lady, can't you see I'm
controlling our destiny here???"
In more rational times (on land) I ask myself
how the hell would I ever be able to fly to Hong
Kong or what about somewhere like Australia
one day to visit my pal
Momo
?