BROOKLYN CYCLONES SEEK ON-FIELD
TALENT ON CRAIGSLIST?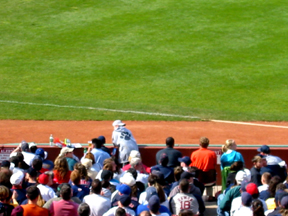 More Than Donuts had a momentary scare today
when she saw that the Brooklyn Cyclones were
seeking 'on-field talent' on
Craigslist
. This seemed
slightly lame somehow for one of my most favorite
teams. Luckily it was only an ad to fill mascot
positions and not players. I considered applying
to be the Brooklyn Cyclone's next mascot
BUT:
-One must agree to work all 38 home games
from June to September (bye bye Hamptons
rental)
AND
-One must submit a 'video' (what kind exactly?)
Me dressed in a hot dog suit chasing a distant
cousin around a family BBQ?