THE DAY BEFORE YOUR BEST FRIEND MOVES TO
LONDON YOU...
go for pedicures...
you have tea...
you meet up with other two best friends for drinks...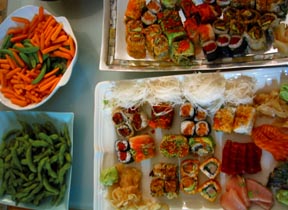 you eat sushi...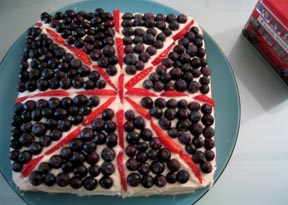 you play the clash while eating a cake shaped like a british
flag...kinda
You share a mostly silent cab home over the bridge. But you do
talk about the time when you two first moved to Brooklyn right
out of college. How one of you -the one with the Georgia
license drove the moving van spray painted 'Die Nazi Scum'
across the bridge while the other clutched the map, leaned
out the window and yelled, "You're all clear friend. Go for it!"