THE ZOO RATIO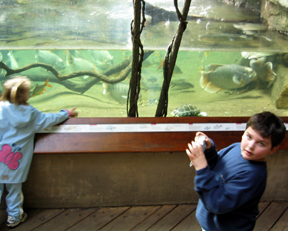 E and I decided to go to the Bronx Zoo today.
It was the first sunny warmish day in a while.
As we struggled our way past hundreds of
strollers, dropped toys, mittens lost, crying
kids starving or desperately thirsty for juice
boxes...I couldn't help but ask the question,
"Is the ratio of kids to adults in the world far
greater or are we seeing some kind of gross
misrepresentation here?"