TALENTED FRIENDS
I am lucky to have so many talented friends. I was reminded of this last night when we attended the annual bday party of F who not only served as the bday girl but also the chef at her own party. Lucky for us she is a great cook and the food was better than if it were a catered party.
Also my pal A made the cake. She has made many cakes and each is a creation of it's own. One of my favorite bday cakes from the past: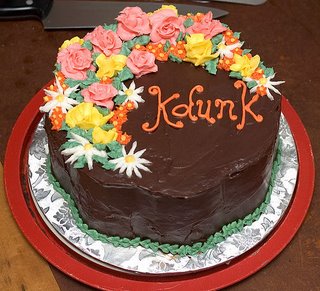 and our wedding cake: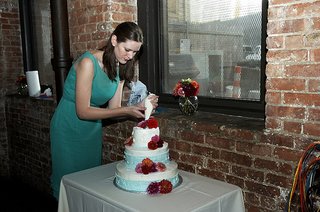 Enjoying A's set of cake photos on her Flickr
here
.